Activities in Pennington - South Coast KZN
uShaka Marine World is a World Class 16-hectare theme park which was opened on 30 April 2004 in Durban, KwaZulu-Natal, South Africa. It is the fifth largest aquarium in the world, with 32 tanks totalling 17,500 cubic meters of water. The underground aquarium is designed around five shipwrecks, with its entrance through the above ground "Phantom Ship", which contains several restaurants including the "Cargo Hold", with a wall sized shark aquarium visible from most of the dining areas, and the "Upper Deck," with views of the open sea exhibits that surround the "ship". There are daily dolphin shows. The dolphin stadium can seat 1,200 visitors, and the seal stadium can seat about 450 people.
It comprises of 8 sections: uShaka Sea World, uShaka Wet 'n Wild, uShaka Sea Animal encounters Island, uShaka Beach, uShaka Village Walk, uShaka Kids World, uShaka Dangerous Creatures and The Chimp & Zee Rope Adventure Park.
Fun for the whole family!!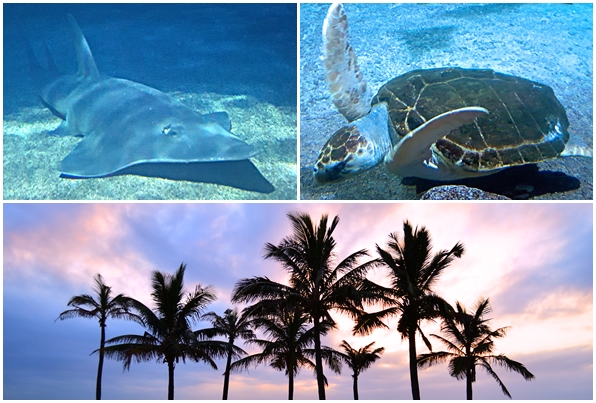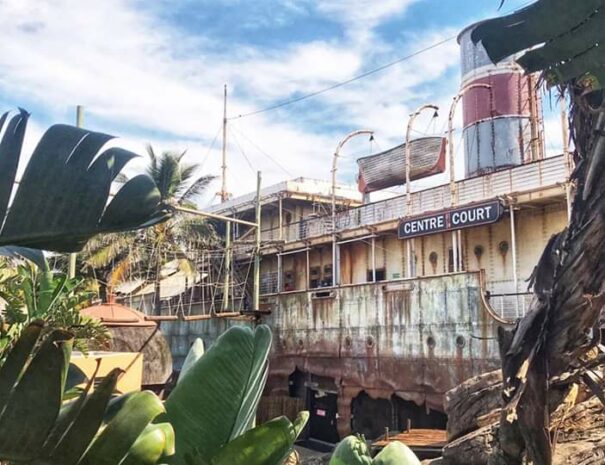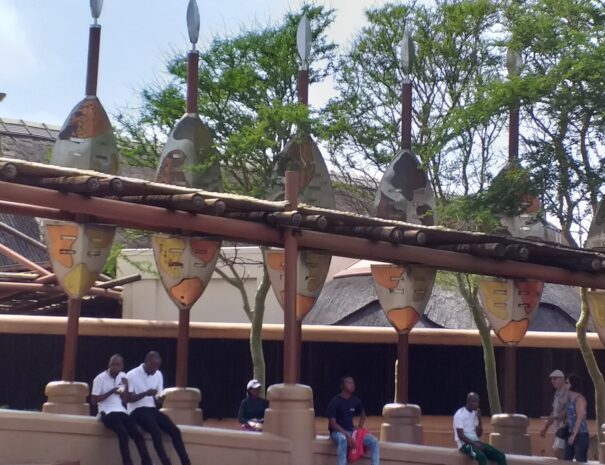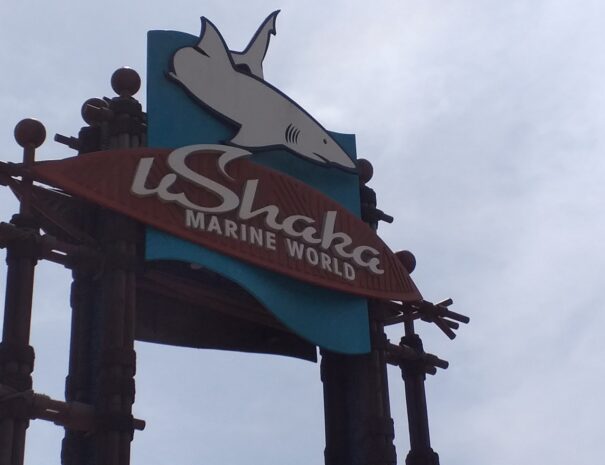 Pennington Beach is situated 75 km south of central Durban. It boasts one of the most beautiful coastal forests along the coast of KwaZulu-Natal. 
There is an abundance of bird life, miles of unspoilt beach, and warm water for surfing, swimming, fishing, and snorkelling. 
The main bach has a tidal pool ideal for kids. The main beach is also great for throwing a line and relax in its tranquility.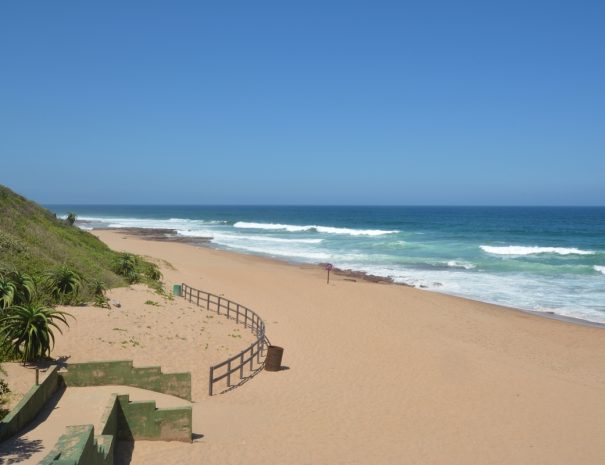 Crocworld Conservation Centre is a well-known tourism destination on the Mid South Coast of KwaZulu Natal and has a variety of reptile and bird species which includes snakes, tortoise, vultures and flamingo and most famously the Nile crocodile after which the centre is aptly named. Visitors can view these reptiles and birds in their natural surroundings. The bird collection consists of a wide variety of species some of which are of conservation importance. Others have been homed at the centre due to serious injuries suffered in the wild and would not have otherwise survived.
Crocworld is open daily for visitors both local and international, school groups, tour groups, and monthly conservation talks. On-site there is a curio shop and restaurant.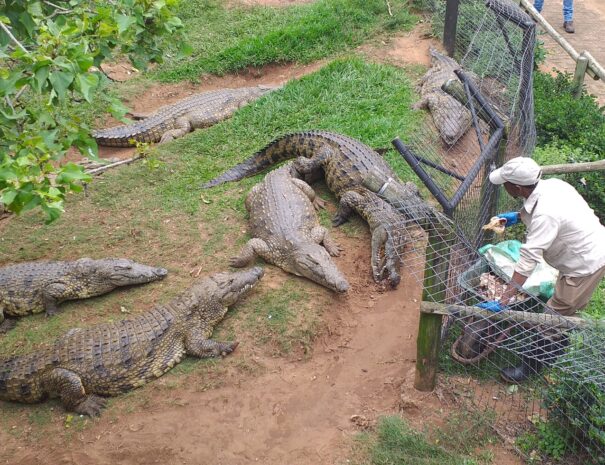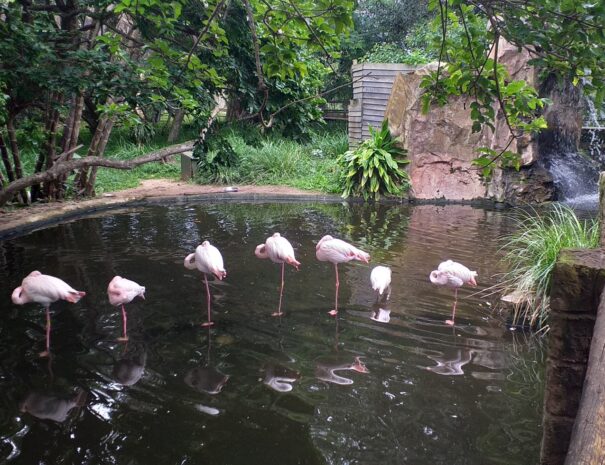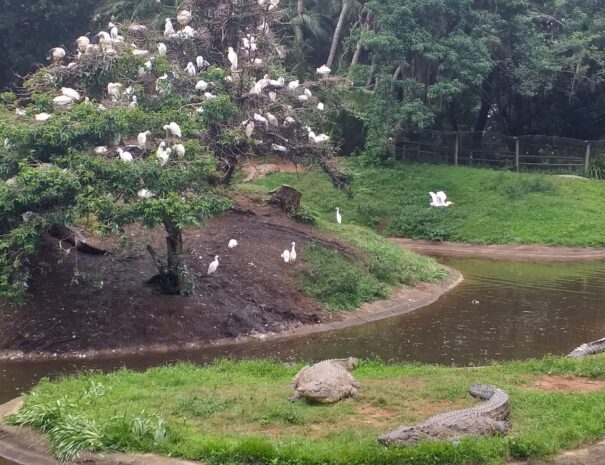 Umdoni Golf Course has a considerable reputation in Kwa-Zulu Natal, being regarded as breathtakingly beautiful and hugely pleasurable to play. The course of 18 holes is over truly striking terrain, with the front 9 running alongside the sea and the back nine stretching inland through dense indigenous forest vegetation. 
Anything but flat, Umdoni Golf Course and it's elevation changes not only translate into an adventure of judgment and shot-making but provides any number of 'view-site moments'. On a fine day, lush fairways underfoot and with the ocean swells just breaking into whitecaps, a round at Umdoni is food for the soul – this is how golf is meant to be.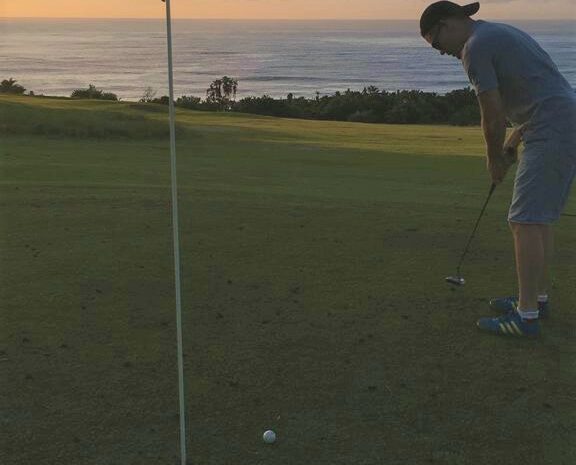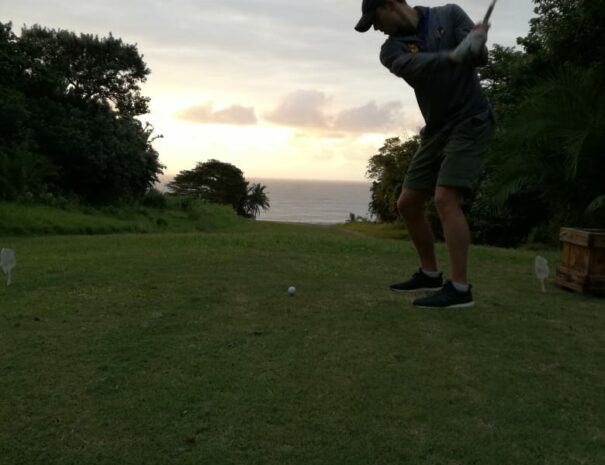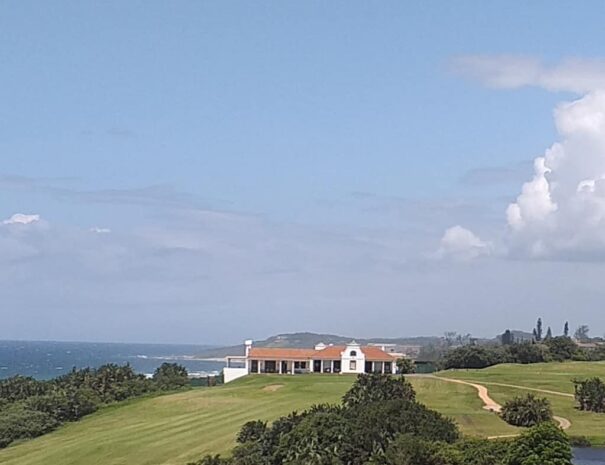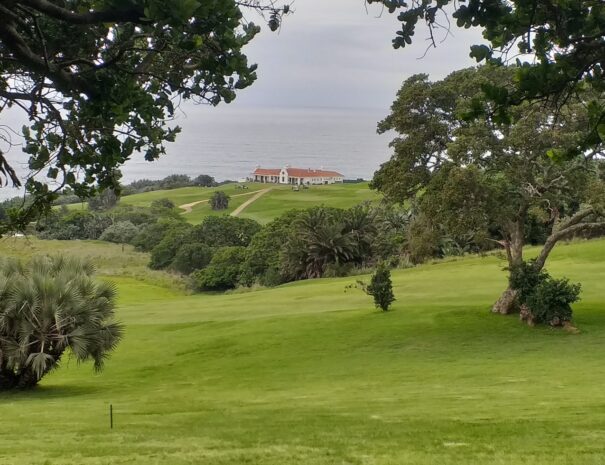 Selbourne Park Golf Course
Rated independently by Golf Digest magazine as a top 100 South African golf course, Selborne Golf Course is one of the most spectacular 18 hole golf courses in southern Africa. Wild coastal forest frames a superbly manicured course where the only disturbance may be one of nature's creatures. The golf course is a superb masterpiece affording golfers breathtaking scenery as they weave their way through manicured fairways and coastal forest.
Selborne is also situated on South Africa's 'Golf Coast'. Within an hour's drive of Selborne are a number of other top golf courses – 11 of them in Golf Digest's top 100 courses. In terms of the ultimate golfing experience, Selborne is the recipient of Complete Golfer's Five-star Golf Experience Award; based on service excellence, top-class clubhouse facilities, golf course conditioning and last but not least the overall lingering experience.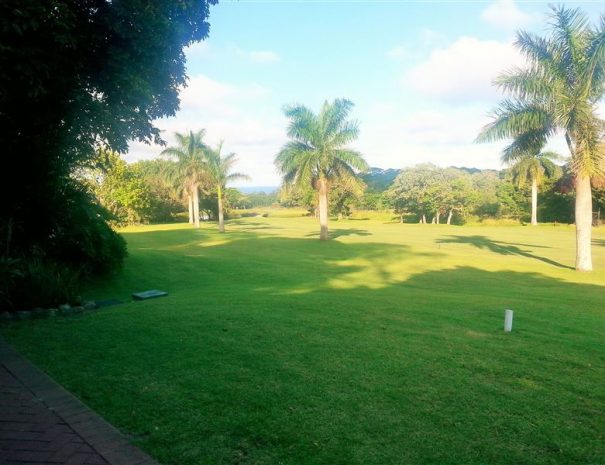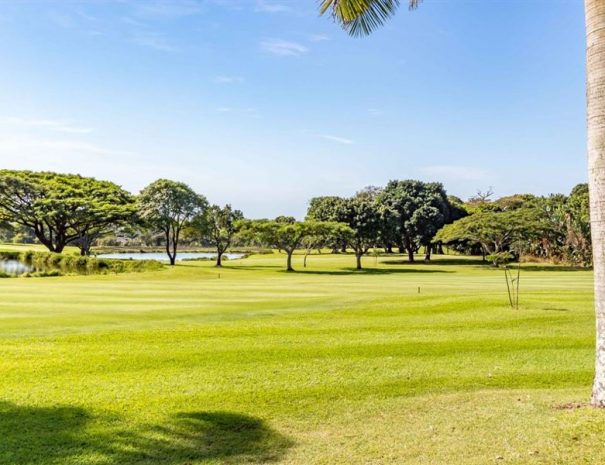 Vernon Crookes Nature Reserve
It contains about 80 species of indigenous trees and several hundred which have been donated to the reserve. There are also over 180 species of birds to be seen, including bushbuck, red duiker and banded mongoose.
There are designated picnic and braai areas for visitors and every third Sunday of the month the reserve holds a 'Bring and Braai' where guests can listen to talks by various experts of different fields while enjoying some time out with family and friends.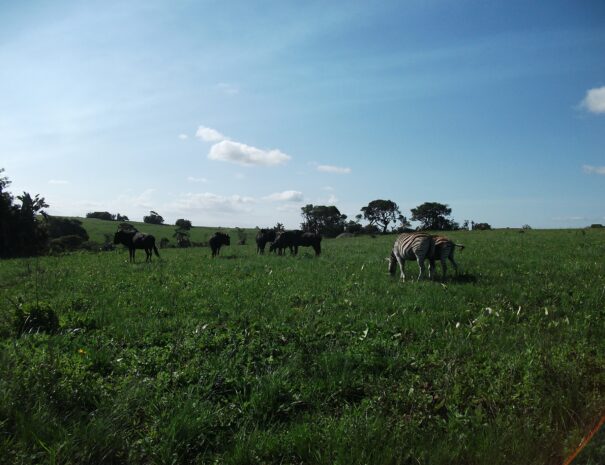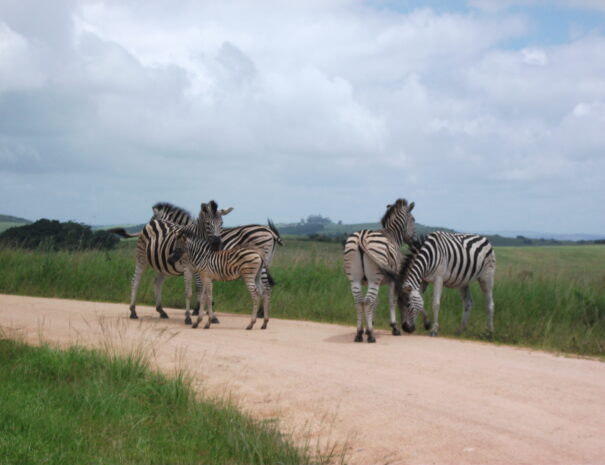 The Aliwal Shoal is a rocky reef which is the remains of an ancient sand dune approximately 5 km off the coast of KwaZulu-Natal , South Africa . The reef plays host to many kinds of hard and soft corals and a variety of tropical and subtropical fish species. Aliwal Shoal was named after the near-sinking of the 3 Masted vessel "Aliwal", Captained by James Anderson in 1849 (source: Aliwal Shoal Tourism ). There are two wrecks near the reef that are prime sites for divers. The Norwegian bulk carrier called the "Produce" which sank in 1974 and the Nebo which sank in 1884. Aliwal Shoal has some stunning marine life which explains its popularity with divers. The Shoal is known especially for its abundance of Grey nurse sharks (known locally as ragged tooth sharks or "raggies") between August and November when the sharks congregate there to mate.
Those wishing to dive Aliwal Shoal are well can visit Umkomaas Lodge who have been in the industry since 1984 Umkomaas .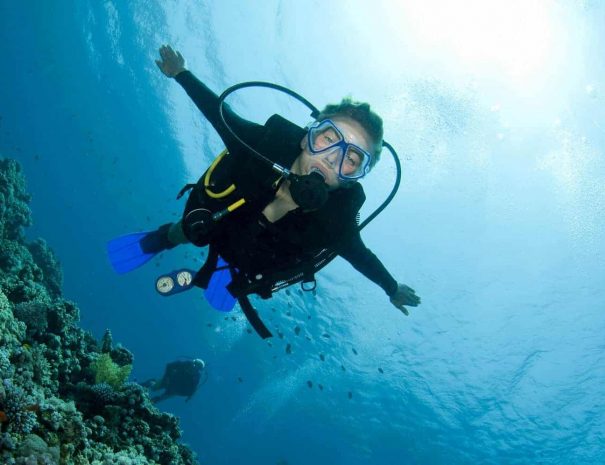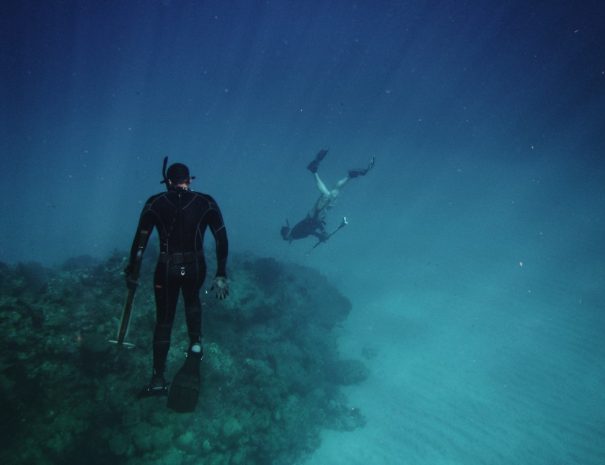 The Kwa Zulu Natal Coastal areas are warm rich waters teaming with sea life and fish in all seasons. Experiences skippers provide tackle and a days fishing. Jim will cook your fish for dinner. The launch is eight kilometers to the north at Rocky Bay.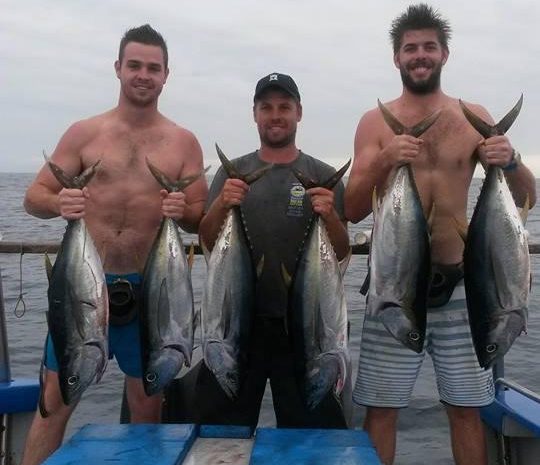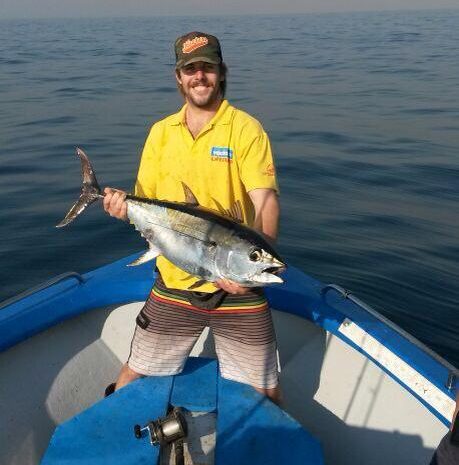 Oribi Gorge is a canyon in southern KwaZulu-Natal, South Africa, just west of Port Shepstone, which is 120 km south of Durban. Oribi Gorge, cut by the Mzimkulwana River, is the eastern gorge of two gorges that cut through the Oribi Flats of KwaZulu-Natal. The western gorge was formed by the Mzimkulu River. It is one of KwaZulu Natal's most spectacular natural settings offering hiking trails and stunning views from the suspension bridge that takes you high above the river. It is a must visit for any bird or nature enthusiast. For thrill seekers looking for an adrenalin rush try the Wild Gorge Swing off the edge of Lehr's Falls rated as the world's highest gorge swing.
Lake Eland Game Reserve is set in the magnificent Oribi Gorge. It's perfect for day trips and picnics, offers zip lining, rides on scooters alongside Giraffe, buck and other small game in the reserve . Or visit the Leopard Rock Café